Check out the photos of the show on Detroit Metromix:
"Recurring Themes" by I.S.D. is now available in the destructSTORE and at these fine online retailers:
CDBaby: http://www.cdbaby.com/cd/imminentsonicdestruction
The Laser's Edge: http://www.lasercd.com/Products/Imminent-Sonic-Destruction—Recurring-Themes-(Digipak)__FC002.aspx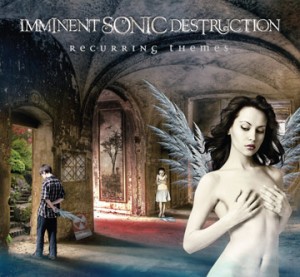 Tracklist:
1. Driving Home 10:03
2. Monster 6:49
3. With Death This Story Ends 6:27
4. Breaking Through 13:11
5. Temple 5:34
6. Here, it's Over 5:02
7. Sick 8:39
8. The Remembering 2:03
9. Raven 16:36
Head on over to GuitarWorld.com for a preview of the entire "Recurring Themes" album and an exclusive interview with ISD.
It's release day! Order your copy of "Recurring Themes" from the destructSTORE today!
Picked through a random number generator, I.S.D. Mailing List member 29 is the winner of a free copy of "Recurring Themes". Congratulations goes to our winner, Matthew Dolinar who has opted to pick up his copy personally at tonight's CD Release Party!
Video for the track "Monster" by Imminent Sonic Destruction created from fan footage. Monster can be found on the album "Recurring Themes".
New reviews of "Recurring Themes" are in. Check them out at the following sites.
Latest promo video featuring clips from the debut album "Recurring Themes"