Imminent Sonic Destruction is a progressive metal band hailing from Detroit, Michigan. Founded in 2007 by Tony Piccoli (vocals, guitar), Pat DeLeon (drums), Scott Thompson (guitar), Bryan Paxton (bass), and Pete Hopersberger (keyboards).
With a sound that blends heavy riffs, intricate melodies, and complex rhythms, Imminent Sonic Destruction has been praised for their unique take on the progressive metal genre. Their music is often characterized by its dynamic shifts, with songs ranging from crushing heaviness to moments of serene beauty.
The band's debut album, "Recurring Themes," was released in 2012 to critical acclaim, with reviewers praising the album's technical prowess and emotional depth. This was followed by their sophomore effort, "Triumphia," in 2016, which further solidified the band's reputation as one of the most exciting acts in progressive metal.
In 2022, Imminent Sonic Destruction released their third album, "The Sun Will Always Set," which was hailed as their most ambitious work yet. The album explores themes of spirituality, consciousness, and self-discovery, and features some of the band's most intricate and emotive songwriting to date.
Imminent Sonic Destruction has toured extensively throughout The United States and Canada, sharing the stage with some of the biggest names in progressive metal. Their electrifying live shows have earned them a devoted following, with fans drawn to their technical prowess and intense, high-energy performances.
As they continue to push the boundaries of progressive metal, Imminent Sonic Destruction remains one of the most innovative and exciting bands in the genre. With their passion for pushing themselves creatively and their unwavering dedication to their craft, the future looks bright for this dynamic group of musicians.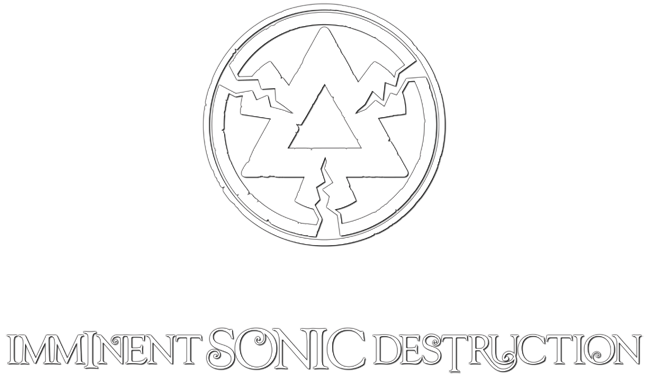 TONY PICCOLI (lead vocals/guitar)
PAT DELEON (drums)
PETE HOPERSBERGER (keys/vocals)
BRYAN PAXTON (bass)
SCOTT THOMPSON (guitar/vocals)