Our new, long awaited concept album TRIUMPHIA will finally hit the stores worldwide TOMORROW SEPTEMBER 2nd, 2016. TRIUMPHIA features 7 new songs, including the 22 minute epic "Arborous Calm" and features album artwork created by acclaimed artist TRAVIS SMITH (Opeth, Devin Townsend, Death, Anathema, more)
TRIUMPHIA is a concept album about a man and a woman overcoming all obstacles to find each other and create a new life.
Get a sneak peek of the entire album over at Revolver Magazine Now!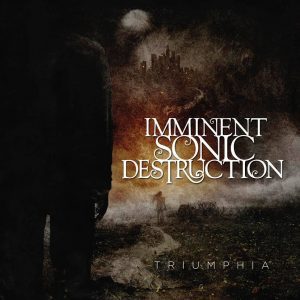 "Triumphia"
Release date: Sept 2nd, 2016
Label: Luxor
Tracklist:
1. The Crashing Waves
2. Something in the Way
3. The Fog
4. Sleepless
5. Lake of Fire
6. The Knife
7. Arborous Calm